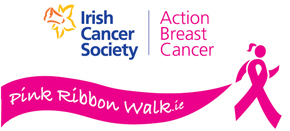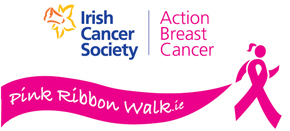 Pink Ribbon Walk is a national voluntary movement with a big dream- a world without breast cancer.
Fundraising: All the money raised goes to Action Breast Cancer, a programme of the Irish Cancer Society. They Support families all over the country who are battling breast cancer.
Research: Money raised helps to fund Irish Cancer Society research programmes that come up with amazing breakthroughs in cancer diagnosis and treatment.
Awareness: Pink Ribbon raise awareness of the importance of a healthy lifestyle in preventing breast cancer.
Pink Ribbon were provided with the following services:
Social Media

Publicity & PR

Video Production

Photography