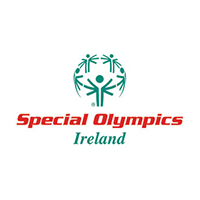 Special Olympics changes lives. Special Olympics Ireland is first and foremost a sports organisation for people with an intellectual disability, but it provides athletes with far more than the physical benefits of sport.
It enables them to achieve and win not only in sport but in life too.
It's about fun, friendships and team spirit; it's about a feeling of belonging, and ultimately improving quality of life.
Special Olympics changes lives in so many different ways.
Special Olympics was provided with the following services:
Publicity & PR

Marketing

Video Production

Photography
Siobhan Nolan, Special Olympics

"Richard Lynch and his team were a fantastic support system for the Special Olympics National Collection Day in 2011. Richard was a pleasure to deal with and went above and beyond what he was asked to do. The I Love Limerick team recorded video footage of the day and also captured some extraordinary photo images. It was an invaluable resource into ensuring the success of the day and the future of this fundraising initiative in the Limerick area."